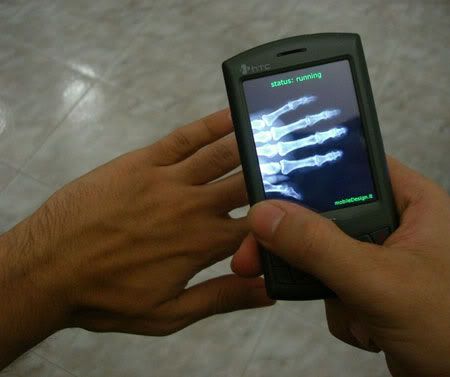 Requirements:
PPC WM6 - look comments
Overview:
xRay is a joke you can use to make your friends laugh. Using X-ray is incredibly simple! Just start the program, and while it runs, slide your mobile over your hand, following the movement of the hand on the screen. If you practice a bit this will give really funny results
Video:
http://www.youtube.com/v/c0YsQFgN3jc&hl=pt-br&fs=1
Read more...